Spray Guns RB65 Series
Part Number 030642500 (RB65/16GPM)
Part Number 030630000
Part Number 030644500 (RB65/26GPM)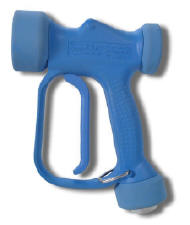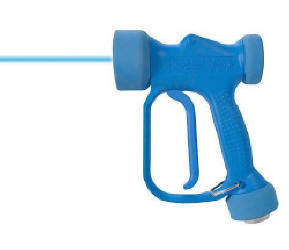 RB65 Description: This heavy-duty spray gun works on irrigation water lines or 3/4" city lines. It reduces water usage at wash pads. The gun requires minimum 90 psi for 1/2" hose or minimum 65 psi for 3/4" hose. Gun provides easy pull trigger for less hand fatigue.
RB65SS Description: Same as RB65 but with Stainless Steel 316 internal parts. Part Number is 030630000
RB6540 Description: Same as RB65 but with higher flow rate (max of 26.5 gpm). Part Number is 030644500
Includes: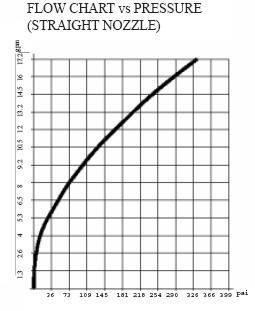 cone and straight jet

adjustable cone angle (from 0 to 60°)

brass body covered with shockproof plastic housing

trigger with hand protection
Specification:
rated pressure 350 psi

max flow rate 16 gpm

max working temperature 195 F

6.6 lbs to open the trigger

2.2 lbs to hold the trigger

positive shut-off

1/2" built-in female connector
Parts Breakdown of RB65 Spray Gun


Request price on RB65SS?

Request price on RB6540?

Proud distributor of Chierici Tito s.r.l. products.