StoneFoam-15
Portable Foam Generator
to produce light weight concrete
Part Number 908903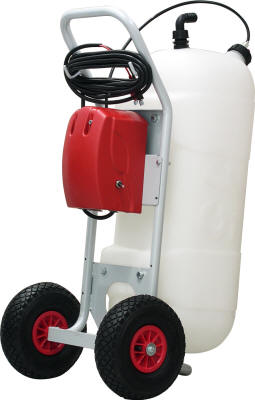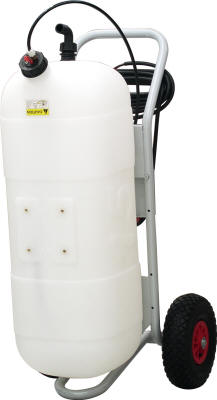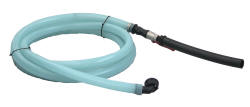 Features:
Powers on a 12 volt battery (battery not included)

Self-contained, including compressor

Simple, quick setup/cleaning

Simple operation

Portable/Durable

Foam output: approx 1.5 cu. Ft/min

(0.042 meter cube per minute)

Density output: depends on foam agent but it can be adjusted from 28g/liter to 50g/liter
Includes:
15 gal tank

12 ft of tubing

15 ft of power supply cable

Heavy duty frame with 2 wheels

Foam agent NOT included
How it works ?
Step 1: Put the foam concentrate in the tank at the ratio instructed on the label of the foam concentrate
Step 2: Fill up the tank with clean water
Step 3: Close the lid and hand tighten
Step 4: Connect the cables to a 12 volt battery being careful to put the red wire on the positive terminal and the black wire on the negative terminal
Step 5: Turn on the switch to start producing foam
Step 6: Turn off the switch to stop the foam production
Step 7: Once finished, make sure to rinse the tank with clean water
IMPORTANT NOTES:
The foam thickness and weight depends on the quantity of concentrate you put in the tank. Make sure to follow the instructions of the foam concentrate and adjust according to your foam thickness/weight needs.

Our portable foam generator should work with all types of foam concentrate; however, we cannot guarantee it.

Request Price?